Yes, yes, I know. It's Labor Day weekend. Make no talk of autumn! Egads, woman — eek out that last drop of summer fun while you still can!
Let's face it, folks. The party's over. Half the weekend's getting washed out, and I'm too tired from last weekend's Irene escapades to get flip-floppin' crazy. I've got to clean out the kids' closets and get ready for the first week of school. So let's just face the facts — fall is on its way. No gettin' around it. Turn off the SpongeBob sprinkler and go get your cable-knit sweaters out of the mothballs. It's been fun, summ-ah, but I'm movin' on.
And if I'm moving in these Cole-Haan Air Tali wedges in chocolate brown suede…well, then, f
all, I think I'm ready for you to come in right now.
b) had reason to pack this for a romantic vacation
in the Scottish Highlands
c) had expendable income for purchasing anything
from the Tory Burch fall lookbook…
then I'd be running out to buy this luscious tweed skirt right now.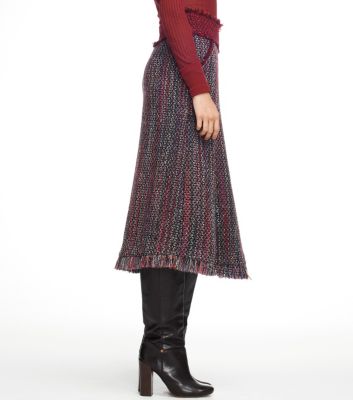 Fall makes me jazzy. The leaves are twirling and dancing in a slow, slow waltz to the ground, the sunlight's more precious, the passage of time seems all the more present — which always makes me slow down and savor. Seasons like that need musical accompaniment. My cousin Frank, in a recent Facebook posting, just reminded me of Dexter Gordon — a musical genius — and gave me the soundtrack I need for the next few months while I bake up pumpkin-y things and snuggle with a book under chenille throws. The pumpkin-y things will be burned, of course, and the throws will be covered in cat hair, but it will still be fall. And I'll still feel jazzy.
Speaking of baking and puttering…I hope to do a lot more baking and cooking this fall, now that I have more time on my hands with the kids back in school, and now that I finally have a child with awakened tastebuds (She eats calamari! And pumpkin gnocchi! Thank you Jesus!)
I'll be perusing the internet for yummy recipes…and I'll be referring to this great website a lot, too.
Click on "recipes" and you'll find a beautifully categorized treasure trove of recipe ideas. Oven — get ready to feel the heat, baby.
Homemade apple cider doughnuts, anyone?
copyright Smitten Kitchen
Dear Hubby: If you're reading this, then consider this my first official Christmas gift hint. (Go on Etsy and look up merriweathercouncil's shop.) So cute I could just…just…make a pinching motion with my thumb and index finger and say "gleek!" in a squeaky voice.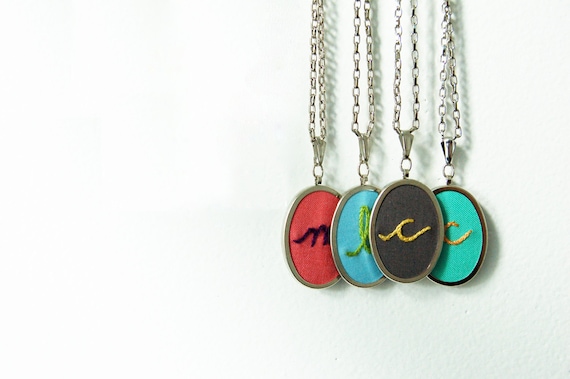 There, now. Aren't you feeling positively autumnal? Now go get a pumpkin spice latte at Starbucks and turn the heat up.